THE SNOWDONIA CATALOGUE
Taxidermy and Tanning Supplies
View TDVD5 larger

Home page   -   Our Products

Return to previous page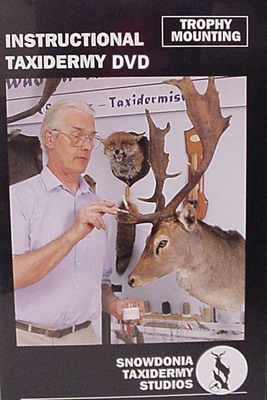 TDVD5
DVD Trophy Heads Number 5
Trophy Video/DVD No 5 Bob Reid demonstrates Trophy Mounting, using the successful techniques of taxidermy instruction perfected during his taxidermy courses both in the UK and on the continent.
The main subject of this video is a Fallow Buck Head Trophy using both the traditional method, as well as the Rigid Urethane Bodyprint.
A Fox mask, with aggressive expression, is modelled on a Supa-Flex Bodyprint with artificial mouthparts.
Other useful aspects of Trophy Mounting featured in this video are the mounting of a Fox Pad; a Deer Slot; a Fox Brush and a Roe Buck skull plate, with antlers in velvet. Running time 1hr 55mins.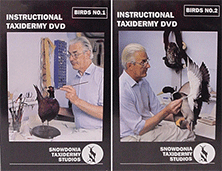 Other items in DVDs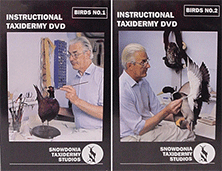 Some other suggested items

  Our Products