THE SNOWDONIA CATALOGUE
Taxidermy and Tanning Supplies
View TDVD4 larger

Home page   -   Our Products

Return to previous page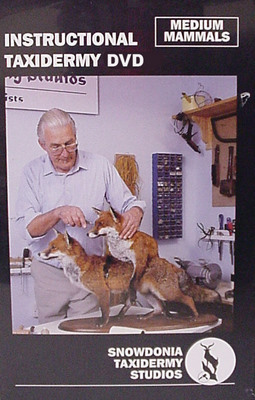 TDVD4
DVD Medium Mammals Number 4
Medium Mammals Video/DVD No 4 The preparation of two Foxes is demonstrated in detail. The first Fox is prepared by using the traditional method, useful for mammals for which bodyprints may not be available. This method uses a centre panel construction, in conjunction with the leg bones and skull.
The second Fox is prepared using a Supaflex-Bodyprint polyurethane bodyform,demonstrating vividly the versatility of this method. The resulting combination mount shows clearly the pleasing and effective presentation possible, with either or both techniques.
The taxidermy techniques demonstrated in this video are based on the successful systems of the tuition of taxidermy, perfected by Bob Reid of Snowdonia Taxidermy Studios, during his courses on taxidermy both in the UK and on the continent. Running time 2hr 25mins.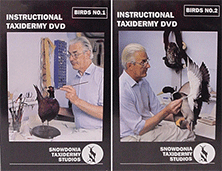 Other items in DVDs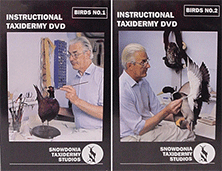 Some other suggested items

  Our Products