THE SNOWDONIA CATALOGUE
Taxidermy and Tanning Supplies
View TDVD3 larger

Home page   -   Our Products

Return to previous page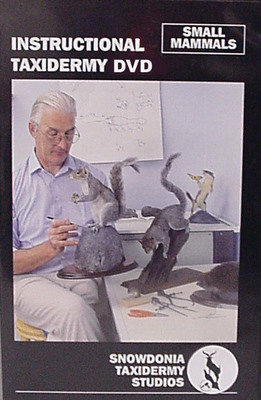 TDVD3
DVD Small Mammals Number 3
Small Mammals Video/DVD No 3 The principal subject is the preparation of a Grey Squirrel, by both the traditional method and the more modern technique, using a Snowdonia Taxidermy Studios Bodyprint flexible polyurethane body form.
Other subjects covered in this video are the modelling of a small mammal mouth interior, using a Stoat as an example, some useful tips on the handling and preparing of a Hedgehog and finally the preparing and setting-up of a mouse using the Direct Modelling method, which is recommended on very small mammals.
All the taxidermy techniques demonstrated in this video are based on the successful tuition of taxidermy, perfected by Bob Reid of Snowdonia Taxidermy Studios, during his courses on taxidermy both in the UK and on the continent. Running time 1hr 55mins.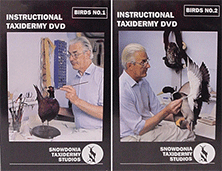 Other items in DVDs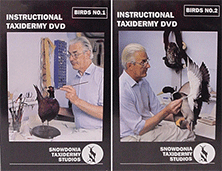 Some other suggested items

  Our Products