THE SNOWDONIA CATALOGUE
Taxidermy and Tanning Supplies
View TDVD2 larger

Home page   -   Our Products

Return to previous page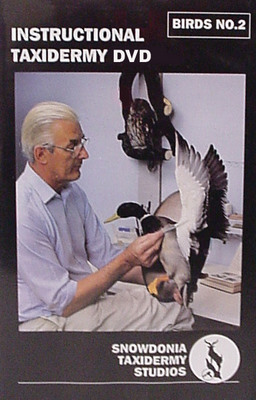 TDVD2
DVD Birds Number 2
Birds Video/DVD No 2 This shows the techniques required when preparing Ducks, Owls and Birds of Prey, in flight and other postures. It includes making a manikin, using traditional materials, the making of a bird tongue, the wetting back of dried skins and many other aspects of Bird Taxidermy.
It is recommended that you become fully acquainted with the Instructional Taxidermy Video Birds No.1, before starting on the techniques shown in this video.
As in Birds No.1, instruction is by Bob Reid of Snowdonia Taxidermy Studios, who follows the same successful format he has developed for the teaching of taxidermy, in the UK and on the continent. Running time 1hr 55mins.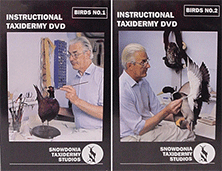 Other items in DVDs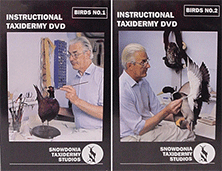 Some other suggested items

  Our Products