THE SNOWDONIA CATALOGUE
Taxidermy and Tanning Supplies
View TDVD1 larger

Home page   -   Our Products

Return to previous page
TDVD1
DVD Birds Number 1
Birds Video/ DVD No 1. This follows the same successful format developed for the Taxidermy Courses of Instruction, devised by Bob Reid of Snowdonia Taxidermy Studios, for students of taxidermy in the UK and on the continent. All the Information needed to prepare and mount a bird using normal techniques, combined with a polyurethane body form is demonstrated in detail, using a Pheasant. The majority of bird species can be processed using these techniques.
Birds requiring techniques other than those demonstrated in this video eg. Owls, Ducks etc, are featured in Instructional Video Birds No.2.
It is recommended you view the video at least once before starting your own specimen.
Running time 1hr 55mins.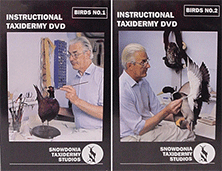 Other items in DVDs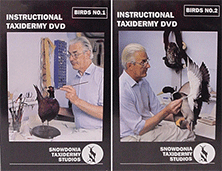 Some other suggested items

  Our Products