THE SNOWDONIA CATALOGUE
Taxidermy and Tanning Supplies
View BTG2A larger

Home page   -   Our Products

Return to previous page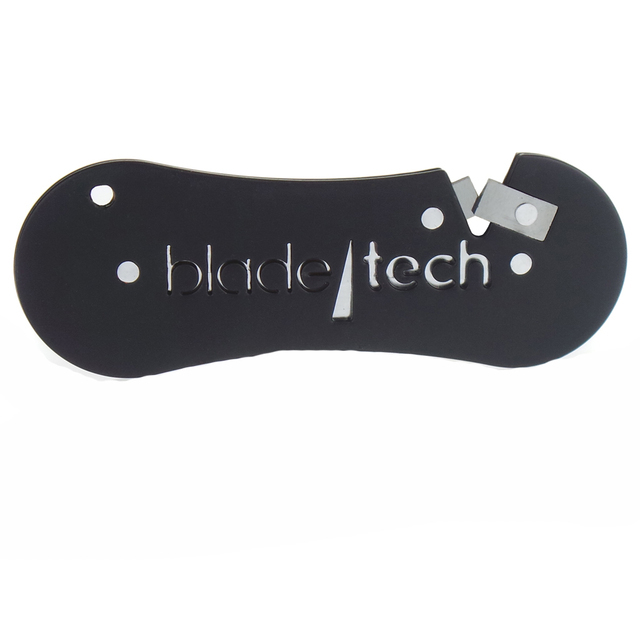 BTG2A
Blade Tech G2 Vivo - Knife and Tool Sharpener
Blade Tech G2 Knife and Tool Sharpener with lanyard. Available in High-Vis Orange and Black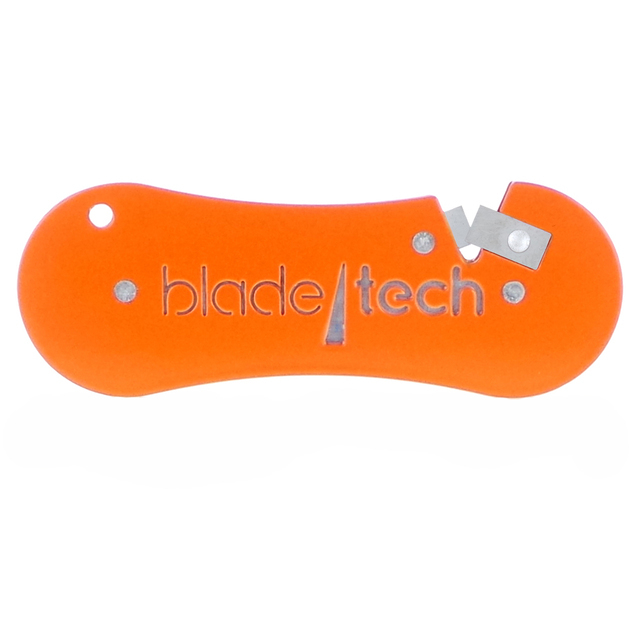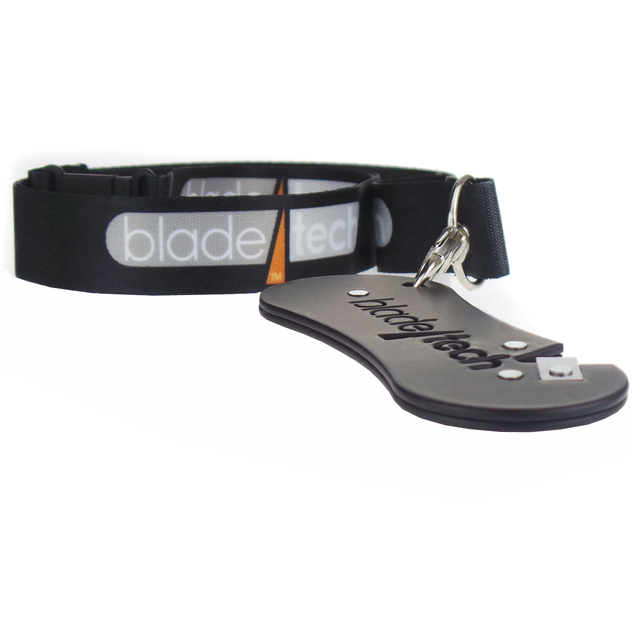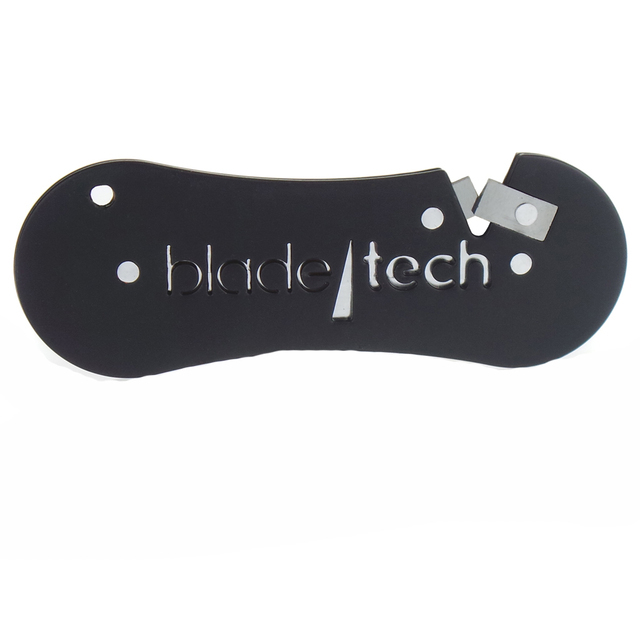 This is the Blade Tech G2 Knife and Tool Sharpener with lanyard.

Bright Orange or Black finish, Aircraft aluminium body and rivets, Polished tungsten carbide technology, Made in the UK.

What Can I sharpen with a Blade Tech G2?

There aren't many knives and tools that the small but mighty Blade Tech G2 won't tackle! It will sharpen almost any straight edged knife including hunting knives, kitchen knives, fishing knives, butchery knives, pen knives etc. along with secateurs, scythes shears, household scissors, axes, garden edging spades, loppers, lawn mower blades and more!

How do I use a Blade Tech G2 to sharpen knives?

Place the Blade Tech G2 flat and overhanging the edge of a flat surface. Place the knife blade in the centre of the wedge or "v", and draw the knife downwards with light pressure. The bigger body means that it's easier to use than its predecessor, the Blade Tech classic. Due to it measuring 4mm thick, 100mm long x 36mm wide it's ideal for using around your house or taking with you wherever you go.

The G2 comes with its own lanyard, 30 day satisfactory guarantee and Blade Tech™'s Evermore Warranty which guarantees against defects due to workmanship or materials.

The G2 is available in High-Viz Orange or Black.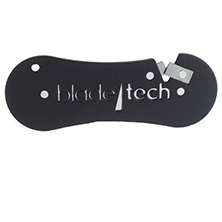 Other items in Sharpeners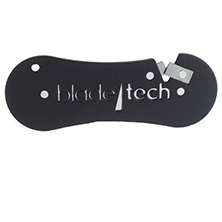 Some other suggested items

  Our Products