THE SNOWDONIA CATALOGUE
Taxidermy and Tanning Supplies
| | |
| --- | --- |
|   | View CP0502 larger |
You are here: Home page   > All products

White Tan 1

White Tan 2

White Tan 3

White Tan 4
CP0502
One Bath system White Tan
*Suitable for all small to medium sized mammals
*Tan in as little as 24 hours
*Clean and Easy to use
*Produces white leather
*Can be used in hair on or Hair off Tanning
*Excellent penetration
*Very cost effective. The most convenient tanning system for all mammal, fish and reptile skins. New improved one bath formula, commercial acid free. Rapid wetting back characteristics.
Step 1: Mix Pack A with warm water and stir until all the powder has been dissolved.
Step 2: Mix pack B with a small quantity of warm water and stir until completely dissolved.
Step 3: Mix solution of part B with solution of part A and add in the oil.
Submerge the prepared skins in the solution for 24 - 48 hours. Keeps indefinately in sealed containers.
Use together with CP84 Super Soft Oil for a superbly soft finish on all rugs and to reduce shrinkage on all your mounts.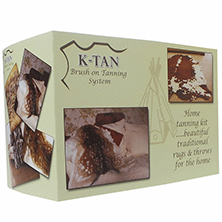 Other items in Tanning Kits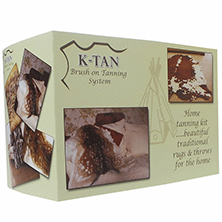 Some other suggested items

  All products